This post may contain affiliate links. If you buy thru these links, we may earn a commission at no additional cost to you.
---
Organic chicken soup is what's been in my bowl lately.
I've been on an organic food kick the past few years. While I can't afford to entirely revamp my kitchen pantry and refrigerator, I'm trying to fill in the gaps with fresh foods and other healthier choices.
I decided to try organic soups after realizing how many preservatives are in some of the traditional canned soups I buy at the grocery store. 
Yes, I realize that canned foods need preservatives to stay fresh for many months, or even years. But I also know there are healthier preservatives out there.
I wanted to see if I could find chicken soups that didn't have as many artificial preservatives or other synthetic ingredients in them.
I decided to go to my local grocery store and buy every brand of organic chicken soup they had and then try each one.
I wasn't in any way paid or compensated by any of the soup companies to provide these reviews. These are merely my opinions — which I offer here because of my quest to find a tasty organic chicken soup.
Here are my thoughts on each…
Annie's Homegrown Organic Chicken Noodle Soup
Annie's Homegrown Organic products are well known by many who enjoy natural foods. I've certainly indulged in my share of Annie's organic food over the years.
Annie's organic chicken soup has a citrusy flavor with tangy bite.
The chicken bits are small but tender, and the egg noodle pasta has nice texture. Overall, the lean vegetable medley in the soup is what you'd probably expect in most chicken soup offerings from the canned aisle — carrots and celery.
The flavor is satisfying nevertheless and tastes fresher and zestier than any of the traditional processed chicken soups I've bought in the past.
As for the food label, there are several positives to note:
This organic soup contains no artificial flavors, synthetic colors, or preservatives
The chicken is organic, and no antibiotics were added
The soup contains no MSGs or yeast extract
There are zero grams of saturated fat
Annie's organic chicken soup contains just 590 milligrams (25% recommended daily amount) of sodium — the lowest amount of sodium among the 4 soups I reviewed
Additionally, Annie's organic chicken noodle soup has only 80 calories per 1 cup serving, and 15 of those calories are from fat.
The numbers are pretty good overall. Even the sugar count is low — less than 1 gram of sugar per serving.
Also on the low end with this soup is the fiber count: this organic chicken soup contains less than 1 gram of fiber per serving — the lowest amount of fiber per serving of the 4 soups reviewed here. Of course, people don't usually gravitate toward soup for its fiber count anyway.
Campbell's Organic Chicken Noodle Soup
I think just about everyone knows Campbell's soup for 2 things: its tomato soup and chicken noodle soup. Virtually all of my friends and family grew up with this pantry staple in their houses.
But times have changed — Campbell's has seen slowing sales in recent years as younger generations move away from canned soups with traditional flavors and high amounts of preservatives.
Campbell's took note and is offering an expanding line of natural soups — including a tasty organic chicken noodle soup.
Campbell's organic chicken noodle soup definitely is not your grandparents' chicken noodle soup from a can. This newer incarnation of Campbell's chicken noodle soup is lighter in flavor than the version I grew up enjoying.
Gone is the salty flavor I've come to expect in Campbell's soup (really, most every traditional canned soup, it's not just a Campbell's "thing").
The chicken chunks are not very grainy, and they seem much more tender than the chicken that comes in the regular Campbell's chicken soup.
Also, carrots in this organic soup are much larger than the small bits of carrots in the traditional Campbell's chicken noodle soup.
I'm no culinary expert, but I think the difference maker with this organic soup is in the broth. The broth is not salty or oniony. It has an overall fresh, light flavor.
High sodium levels in Campbell's soup have been a controversial matter for some time. It seems the company took note and did well with its new organic chicken soup.
Every 1-cup serving contains 690 milligrams of sodium, or 29% of the daily recommended intake — significantly less than the amount of sodium in the label's regular chicken soup.
It also has 2 grams of fat, 2 grams of dietary fiber, and 2 grams of sugar — all very good numbers for chicken soup.
It might not be as a zesty or spicy as some prefer, but that's OK. You can add seasoning to taste if you really want it. Campbell's chicken soup is consumed by the gallons by those who are ill or otherwise not feeling well. The last thing I'd want if I were battling a flu is spicy soup!
If Campbell has been having a harder time in recent years concerning sales (as many news stories suggest), then it's products like this organic chicken soup offering that will help the company regain its position as top dog in the soup arena!
Pacific Organic Chicken Noodle Soup
Of the 4 soups I tried during this taste test, Pacific organic chicken noodle soup was the one I felt had the heaviest flavor — a garlicky, oniony flavor that may or may not be your cup of tea (or bowl of soup).
Just as a lighter broth made all the difference in the world with the Campbell's organic chicken soup, the heavier broth in this soup was also a major factor.
I tend to prefer lighter broth flavors with zesty, citrusy overtones, and this soup delivered more on the onion and garlic. Not that those flavors are overbearing — because they certainly don't overwhelm the palette in this soup.
Still, the flavor reminds me of the processed taste I'm used to with canned soups, which is not the association I expect to make while eating this soup from Pacific — a company well known for its line of healthy, organic food. Perhaps you would eat this same soup and not draw that same conclusion.
Pacific organic chicken noodle soup seems middle of the road when it comes to the calorie and sodium counts. Each 1-cup serving contains 90 calories, with 15 calories from fat.
With 710 milligrams of sodium (30% daily value), this soup is neither the best nor the worst performer in the organic soup category.
This chicken soup provides 1 gram of dietary fiber, which is about what I expect in chicken noodle soup. It also has just 15 milligrams of cholesterol per serving, which is pretty good.
In terms of overall fat content, Pacific organic chicken noodle soup contains just 1.5 grams — again, not the best, not the worst.
I think this is a really good organic chicken soup. But I'd probably reach for something with lighter flavor in the broth next time I go grocery shopping.
Wolfgang Puck Organic Free Range Chicken with White & Wild Rice
Unlike the other organic chicken soups featured in this list, Wolfgang Puck organic chicken soup features wild rice instead of noodles as the starchy, bulky base. This makes all the difference in the world.
The rice helps give this soup a lighter, leaner flavor. And a delightful medley of carrots, celery, and parsley help give the soup some zesty pizzazz.
The chicken is light and tender, but I think it does have the "processed" flavor more like traditional canned soups.
Regardless, the rice added a robust zing to this soup and gave it a lighter, fresher overall flavor than any soup I tried during these taste tests.
The only real downside with Wolfgang Puck organic chicken soup is that it has higher sodium and calorie counts than the other soups mentioned in this review.
It contains the highest amount of sodium per 1-cup serving — 830 milligrams, or 35% of the recommended daily intake. This chicken soup also has the highest amount of calories per serving — 110, with 35 from fat.
On the other hand, it does offer 2 grams of dietary fiber per serving, which is significant for chicken soup. This chicken soup is also gluten free.
The sodium count in this soup may be the highest among the organic soups I've reviewed here. Yet, if you think about it, the amount is really no worse than ordinary soup. Plus, it offers far superior flavor and, as the package says, it's organic.
Of the 4 soups that I taste-tested, this is the only one that came in a can — and the only one that didn't taste like it came from a can!
I'd definitely buy Wolfgang Puck organic chicken soup again in a heartbeat.
More About Organic Soups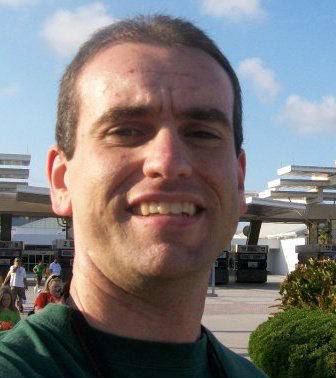 I'm a roller coaster junkie, a weather enthusiast, a frequent traveler, and a numismatist. My love for coins began when I was 11 years old. I primarily collect and study U.S. coins produced during the 20th century. I'm a member of the American Numismatic Association (ANA) and the Numismatic Literary Guild (NLG). I've also been studying meteorology and watching weather patterns for years. I enjoy sharing little-known facts and fun stuff about coins, weather, travel, health, food, and living green… on a budget. I work from home full-time as a journalist, reporter, and author.