This post may contain affiliate links. If you buy thru these links, we may earn a commission at no additional cost to you.
---
After 11 years as a loyal member, I've decided to let my Sam's Club membership lapse.
Why?
Location, location, location.
Convenience is everything to me these days, and while the Sams Club is only about 15 minutes away, I'd just rather not make the trek.
I guess I'm at that point in my life, where I'm tired of nickel-and-diming everything.
I've only just recently come to grips with the fact that driving 8 miles there and 8 miles back just to save $.03 on gas isn't worth it. (The savings only amounts to a whole 50 cents!) If you're there shopping, or you're on that end of town anyway, then Sam's Club gas is definitely a good deal, but if you're not…
So, I'm perfectly content spending a couple pennies more here and there — like at the local Kroger — so long as I get the convenience of running in and running out, and keeping it under 3 miles of drive time.
HOWEVER, I am going to miss a few things at the trusty 'ol Sam's Club.
They carry a handful of items that I just can't find elsewhere, or prices that just can't be beat.
10 Things I'll Miss Most At Sam's
1. Blackened Salmon
These full-size fillets of salmon are individually wrapped (vacuum-sealed!), and you get about 8 of them. (I never even liked salmon until I tried these!
2. Condiments, condiments, condiments.
3. Printer Ink.
As expensive as ink cartridges are these days, Sams Club always had the best buy on ink for our Epson R300 and HP 810 color printers.
4. Members Mark laundry detergent. It's good stuff! Works as well as ERA — that I used to use. And, it consistently gets great ratings from Consumer Reports!
5. Heavy-duty kitchen & lawn bags. These things are seriously heavy-duty, and I love the drawstring closures. Bags like this are cheaper at Sam's Club than anywhere else I've found.
6. Over the counter medications and supplements. Sam's always had the best buy on mega-sized bottles of aspirin, vitamins, and the Member's Mark version of Claritin-D (called Loratadine) worked better than Claritin, and cost much less!
7. Mega-sized rolls of paper goods like toilet paper, paper towels, napkins, and Kleenex.
8. Boneless, skinless chicken breasts. These are some big boobs… An excellent buy!
9. DiGiorno Pizza 3-packs. I'm not crazy about frozen pizza, but DiGiorno really bakes likes fresh-made pizza. And you can't beat three pizzas for less than $10.
10. Mack-daddy sized bags of potatoes, onions, fruits & vegetables.
A Word About Sam's Club Film Developing
While I haven't used it for years (since we went digital), the Sam's Club prices for film developing are unbeatable. The quality is above average. The turnaround time is very quick. And you can get as many "sets" and "sizes" as you want — doubles, triples, 3×5, 4×6, 5×7.
Still Longing For Blackened Salmon
And if I had to pick just one thing… I'd have to say that the blackened salmon is the one thing that I'll miss the most. It's hard to find a flavor and a price you love. And I've never spotted these I haven't found these anywhere but Sam's Club.
Oh well, perhaps I'll just have to try making my own (…though it's never quite the same).
Here's a blackening spice recipe I found:
5 tablespoons kosher salt
5 tablespoons paprika
1 tablespoon dry thyme
1 tablespoon ground black pepper
1 tablespoon garlic powder
1/2 teaspoon cayenne pepper
1/2 teaspoon ground white pepper
…And some more salmon recipes here.
Listen to Bud Light's Real Men of Genius "Mr. Supermarket Free Sample Guy":
https://food.thefuntimesguide.com/files/Bud_Light_Real_Men_of_Genius_Mr_Supermarket_Free_Sample_Guy.mp3

More About Wholesale Shopping Clubs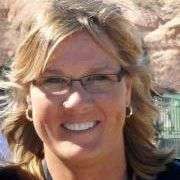 I love my kitchen… and I like to cook. But my #1 requirement is that recipes have fewer than 7 ingredients (or arrive on my doorstep via a food delivery service). My absolute favorite thing about being in the kitchen is trying out new gadgets, cookware, and storage containers! I'm SUPER organized in the kitchen (and everywhere else) and I have every gadget I could possibly need neatly and compactly tucked away until I need it. I share only the simplest recipes (which is great for people who don't like to cook), along with time-saving food tips and cooking tricks (that will save you time and money). When I'm not cooking, cleaning, or organizing my kitchen… you can find me at the corner of Good News & Fun Times as publisher of The Fun Times Guide (32 fun & helpful websites).