This post may contain affiliate links. If you buy thru these links, we may earn a commission at no additional cost to you.
---
No, really!
For me it was today.
I don't know what got into me… I've been all nostalgic lately watching re-runs from the 70s like the Brady Bunch and I Love Lucy. And I've been flashing back to the days when I was a kid and we ate Spam. (Didn't everyone back then?)
My dad used to make it (along with his fried eggs with ketchup), but only on special occasions.
I like it really thin and crispy, so the edges almost curl up. I don't put anything on my Spam sandwich — just Spam. But after watching the following video, I'm asking myself why I've always sliced Spam on the narrow/short side, rather than the full/larger side. I guess that's how my dad always did it, that's why.
For what it's worth, I eat Spam just a few very thin slices at a time. (Not like this!)
And my Spam sandwich is served on a flour tortilla, rather than bread.
So, does that make it any better? At least I don't add butter to Spam sandwiches!
C'mon, before you scorn me for eating so much mystery meat fat in one sitting, ask yourself when the last time you had ham was. It's kinda the same, right? Okay, maybe not exactly, but close! What about bacon? Hot dogs?
The Popularity Of Spam
In China, Spam sandwiches are sold at Starbucks as a delicacy. And you know how thin Chinese women are, so it can't be that bad!
And Spam sandwiches were a new food at the Minnesota State Fair this year, as well. (Yeah, I know… fair food is never good for you. But you still eat it, right? Only on "special occasions," right?)
The Food Network even hosts a Spam Cook Off each year! And they share Spam recipes on the Food Network, too. (I'll admit, I never considered a Spam & Jam sandwich though.)
If you do a search for Spam recipes, you'll find millions of them floating around out there on the Internet. So, I'm obviously not alone in my unique craving for a Spam sandwich.
Heck, according to ABC News, Spam is one of the hottest things around during this Recession! (So are cheaper wine, and chocolate.)
I See A Lot Of Spam in My Future
Anyways… thanks to that darned Costco shopper's mentality, I now have 5 more cans of Spam waiting to be eaten! Not sure I'm craving that much of it. But hey, when the mood strikes, you go with it.
So… when was the last time you ate Spam?
And by the way, my latest fascination with eating Spam got me wondering…
Can you eat Spam raw? (not that I'd want to)
Can pregnant women eat spam? (not that I am)
Can dogs eat Spam? (perhaps I could unload a bunch of cans that way)
I don't know the answers to these intriguing Spam questions, do you?
Oh, and I had no idea they actually made Spam Singles these days! (No, I won't be trying them. My 5 remaining cans should get me through the rest of the year… or the next Great Depression!)
How to make a spam sandwich in 10 easy steps
Fun Things About Spam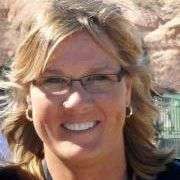 I love my kitchen… and I like to cook. But my #1 requirement is that recipes have fewer than 7 ingredients (or arrive on my doorstep via a food delivery service). My absolute favorite thing about being in the kitchen is trying out new gadgets, cookware, and storage containers! I'm SUPER organized in the kitchen (and everywhere else) and I have every gadget I could possibly need neatly and compactly tucked away until I need it. I share only the simplest recipes (which is great for people who don't like to cook), along with time-saving food tips and cooking tricks (that will save you time and money). When I'm not cooking, cleaning, or organizing my kitchen… you can find me at the corner of Good News & Fun Times as publisher of The Fun Times Guide (32 fun & helpful websites).