This post may contain affiliate links. If you buy thru these links, we may earn a commission at no additional cost to you.
---
What started out as a tweet quickly became a Facebook or Google+ post in my mind, once I realized that I couldn't say what I wanted to say in 140 characters.
Then, I thought twice and realized that others might benefit in some small way from what I'm about to post, so I abandoned that idea too and decided to write an entire blog post instead. (As a writer, you always see the bigger picture and think of those who could possibly benefit from something that you've experienced.)
This post might be helpful to others in 3 ways:
If you're curious about OpenSky, a relatively new online shopping site.
If you're in the market for some chef's quality kitchen knives.
If you're a small business owner and you're interested in hearing about a decent customer service example that might be worth repeating.
Following is a summary of my first experience with online shopping on OpenSky and my first time deciding whether or not to buy professional chef's knives…
Helpful Food & Cooking Tips On Twitter
I follow Michael Ruhlman (a cook and a writer) on Twitter. I'm @FunFoodTips. He's @ruhlman.
Today I read his post about professional kitchen knives. Specifically, he recommends 2 primary knives:
a chef's knife; and
a paring knife
Interesting… I've always wondered which kitchen knives the pros use most frequently. I mean who really needs a complete butcher block set of knives, right?
Then, I saw that he Ruhlman also (in a separate tweet) recommended these 2 knives on OpenSky.
So I went to check 'em out.
His tweet was something like this (minus the typos and abbreviations):
"High quality, low cost chef and paring knives, great for cooks on a budget."
I thought "Hey, that sounds like me!" and I wanted to see which knives he was talking about.
Chefs Knives On OpenSky
On OpenSky, I saw this set of 2 professional knives (a paring knife and a chefs knife by Chroma JapanChef) for $59.
Sounds like a pretty good deal to me! (I also like how Ruhlman said that he doesn't hesitate to choose the Chroma over the Wusthof chef knives when he's grabbing for a knife in the kitchen.)
So I added the set of 2 Chroma JapanChef knives to my shopping cart, fully intending to follow-through and buy my first "professional" set of knives.
But then I noticed that you have to spend $75 in order to get free shipping on OpenSky.
Since I wasn't too far from that amount, I didn't think twice. I spent a few minutes looking around the site a bit trying to find something else I 'needed' that would bring my order to $75. I couldn't find anything else that I wanted to buy — so I just left and went back to my regular Internet browsing for the day. Thus, abandoning my cart.
Customer Service Done Right
Almost immediately, I got an email from Kevin, the co-Founder of OpenSky welcoming me as a new member. (I had 'signed in' with my Facebook login, that's all.) He also said he was giving me FREE shipping — this week only — as a new member.
"As a special welcome just for you, I've upgraded your membership so you'll have free shipping on all of your purchases this week." —Kevin Ambrosini
NOW that got my attention!
At OpenSky, our mission is to give you a better way to shop that's all about you. We understand that shopping isn't one-size fits all; each of us is different—different styles, different tastes, different ideas. Your "Yes!" might be another woman's "Hell, no!" That's why we're giving you the power to design your ideal shopping site. To help you shop, we've recruited 80 of the best people in food, style, healthy living, kids and home. Fall in love with one or play the field, it's your choice. Fear commitment? No problem! You can change the people on your team anytime you want. Then relax and be surprised every day as they create a new shop just for you. Whether you're into kale chips or artisanal chocolates; Missoni knits or tie-dye tanks; sleek mod vases orhand-woven pillows, we'll deliver daily bolts of inspiration that speak to you, not everyone else. Sound good? Then join us. —OpenSky
I know that professional knives usually cost somewhere in the hundreds. I also know that I've never owned any professional knives before. My 'Sam's Club special' knives have served me well for many years. Despite trying (hard!) to convince myself, I could come up with no respectable reason to buy a new set of knives at this time — good deal or not.
I have to admit… since someone I 'know' personally recommended 1) a paring knife and 2) a chef's knife as your basic must-haves in the kitchen — and this set had both — it was hard for me to pass. But I just don't need the knives that badly right at this moment.
Are they a good deal?… Yes.
Are they a necessity?… Not at this time.
Bummer. I sure hope I find a similar deal when the time comes that I am in the market for a couple of good professional kitchen knives!
The Sky's The Limit
In my opinion, OpenSky got a few things right:
Okay, I didn't buy. (Not yet, anyway.) So how effective could OpenSky's website and personal communications really be?
While they didn't impact my ultimate decision to buy, they did influence the likelihood of me visiting OpenSky again and/or the likelihood of me recommending the site to my friends and others. (Hello, readers.)
It goes without saying that first impressions truly do go a long way!…
Trust me, I realize that these celebrities who are recommending products on OpenSky obviously have incentives to do so. While their endorsements may not be entirely unsolicited, there's still something to be said about the value of a professional/celebrity giving a personal thumbs-up to a particular product. After all, their reputation is on the line.
Here's more about OpenSky. (Psst… It's like Pinterest for shopping!)

 
Anyway, thanks for listening. I'd love to hear a positive customer service example that you have personally seen or heard about.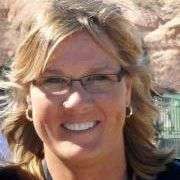 I love my kitchen… and I like to cook. But my #1 requirement is that recipes have fewer than 7 ingredients (or arrive on my doorstep via a food delivery service). My absolute favorite thing about being in the kitchen is trying out new gadgets, cookware, and storage containers! I'm SUPER organized in the kitchen (and everywhere else) and I have every gadget I could possibly need neatly and compactly tucked away until I need it. I share only the simplest recipes (which is great for people who don't like to cook), along with time-saving food tips and cooking tricks (that will save you time and money). When I'm not cooking, cleaning, or organizing my kitchen… you can find me at the corner of Good News & Fun Times as publisher of The Fun Times Guide (32 fun & helpful websites).