This post may contain affiliate links. If you buy thru these links, we may earn a commission at no additional cost to you.
---
Bananas are my favorite fruit.
They're good tasting, good for you, and they come pre-packaged by Mother Nature in a neat disposable and biodegradable handy wrapper!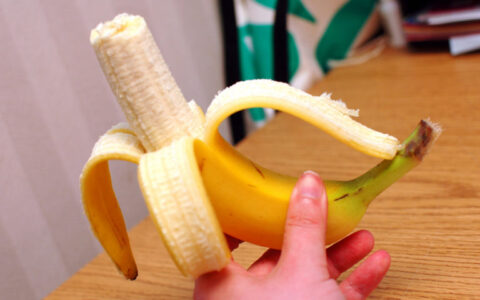 You can do so much with bananas.
These are some of my favorite banana recipes:

TIP: Here's the best way to store bananas so they don't get bruised. Or, you can freeze bananas to stop the browning process and make them last longer.
Now, here are all the fun ways to peel & serve bananas!…
Fun Ways To Peel & Slice Bananas
If you're having a party, a picnic, or a cookout, and you want to serve individual bite-sized bananas, without them turning brown, try this nifty trick to cut bananas and still leave the peel on them!
This next idea is fun too…
You can mess with someone's mind by giving them a pre-sliced banana that is still fully enclosed in the banana peel. They won't even know that it's been sliced until they peel it open. It's like magic!
This video shows how to make pre-sliced bananas using just a long pin or a needle:
For a party, or just to impress your guests, here's how to serve bananas in fun shapes…
This first video shows how to make banana dolphins:
HOW TO QUICKLY CUT AND SERVE A BANANA DOLPHINS!!!!!
See how to make banana dog shapes:
How To Make Banana Dog | Banana Art | Fruit Carving Banana Garnishes
Here's how to make banana swans:
Step By Step: How It's Made Banana Rubber Ducks | Banana Art | Fruit Carving Banana Decoration
This video shows how to make banana ducks:
Art In Banana Duck | Simple Fruit Carving Ideas | Banana Garnishes
Here's how to make banana snakes:
How to Make Banana Decoration | Banana Art | Fruit Carving Banana Garnishes
See how to make banana minions:
Minions Banana | Funny Minions | Art Of Fruit And Vegetable Carving Garnish
And finally, do you know how to peel a banana?
(…I bet you've been doing it wrong!)
The Right Way To Eat A Banana
This video shows how to peel and eat a banana in the most efficient way, just like monkeys do:
How To Peel A Banana Like A Monkey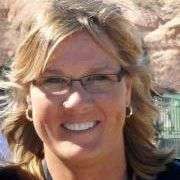 I love my kitchen… and I like to cook. But my #1 requirement is that recipes have fewer than 7 ingredients (or arrive on my doorstep via a food delivery service). My absolute favorite thing about being in the kitchen is trying out new gadgets, cookware, and storage containers! I'm SUPER organized in the kitchen (and everywhere else) and I have every gadget I could possibly need neatly and compactly tucked away until I need it. I share only the simplest recipes (which is great for people who don't like to cook), along with time-saving food tips and cooking tricks (that will save you time and money). When I'm not cooking, cleaning, or organizing my kitchen… you can find me at the corner of Good News & Fun Times as publisher of The Fun Times Guide (32 fun & helpful websites).