This post may contain affiliate links. If you buy thru these links, we may earn a commission at no additional cost to you.
---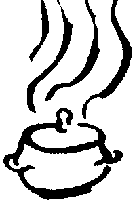 Do you notice a smell of burned wire or overheated plastic every time you use your Crockpot or slow cooker?
That's exactly what I experienced every time I used my Rival Crock Pot for the past 2 years.
This week… it finally died.
It was a long, slow death. (Precisely the way that a slow cooker should go, right?)
The burning smell was always so strong, and so long-lasting, that I can't help but think that my Rival Crockpot was simply overheating each time I used it. For the most part, the food seemed to cook okay.
The day my Crockpot died, it simply wouldn't cook sliced potatoes (for an augraten potato dish I was making)… even after 6 hours of cooking on HIGH.
The burning smell started the very first time I used my Crock Pot.
Naturally, I thought it was just the "newness" of the product that just hadn't burnt off yet or something.
Wrong.
Over the course of the past 2 years, I've probably used my Crockpot about once every 2 months. And the burning wire smell always continued.
The worst part: it would linger long after the meal had been cooked and served. Sometimes it seemed like days that the entire house (especially the first floor — where the kitchen is located) would smell like burnt plastic. Ugh!
I guess it was the heating element all along.
Apparently, I'm not the only one…
There's Probably Another Crock Pot In My Future
I think I'm still going to buy a new one though. Crock Pots are quite convenient — under the right conditions.
Although I admit… I never really use my slow cooker nearly as much as I thought I would.
Back in the day, when I had limited skills in the kitchen, a Crock Pot was the perfect answer. But now that I'm enjoying cooking more and more on my own, I find that I like the immediate gratification of having stirred, sauteed, baked, and broiled my own concoctions — by hand.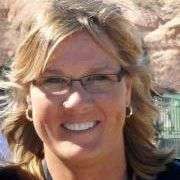 I love my kitchen… and I like to cook. But my #1 requirement is that recipes have fewer than 7 ingredients (or arrive on my doorstep via a food delivery service). My absolute favorite thing about being in the kitchen is trying out new gadgets, cookware, and storage containers! I'm SUPER organized in the kitchen (and everywhere else) and I have every gadget I could possibly need neatly and compactly tucked away until I need it. I share only the simplest recipes (which is great for people who don't like to cook), along with time-saving food tips and cooking tricks (that will save you time and money). When I'm not cooking, cleaning, or organizing my kitchen… you can find me at the corner of Good News & Fun Times as publisher of The Fun Times Guide (32 fun & helpful websites).