This post may contain affiliate links. If you buy thru these links, we may earn a commission at no additional cost to you.
---
Have you heard the news from Cadbury?
World-famous Cadbury chocolate Easter egg candy is being made with a new recipe that isn't, umm… egg-citing many people over in the United Kingdom, where the new chocolate eggs are being unrolled.
As a U.S. fan of the Cadbury creme egg, a confectionary delicacy consisting of a hollow chocolate egg filled with sweet, yolk-colored fondant, I'm not looking forward to what the future may hold for the beloved Easter candy tradition.
That is, of course, if the changes come to the States.
For the record, Hershey, which makes Cadbury Easter candy for U.S. consumers, says it will continue using the original recipe for chocolate creme eggs sold in the United States.
What Exactly Is Going On With Cadbury Eggs Easter Candy?
Here's what's going on…
A firm named Mondelez International owns the Cadbury chocolate creme egg company.
Mondelez International will be changing the formula for Cadbury eggs sold in the U.K. by replacing the dairy milk chocolate with standard cocoa-mix chocolate.
Again, Hershey says it will not be changing the recipe for Cadbury eggs that are sold in the United States at this time.
Messing With An Eggs-ellent Tradition
The Cadbury egg recipe scramble has all the makings of the New Coke brouhaha. The notorious New Coke fizzled shortly after its introduction in 1985. Pretty much, the world wasn't smiling back at Coca-Cola when its sweeter-flavored replacement trumped the original formula.
Like Coca-Cola, Cadbury chocolate eggs are a tradition. A long-running tradition at that.
They're not a tradition just in my house, but also for families throughout the United States, the United Kingdom, Australia, Canada, New Zealand, and other nations around the world.
Cadbury Creme Eggs Commercial Early 80's
In fact, Cadbury creme eggs can be traced back to
origins in 1963
when they were branded by a chocolate company named Fry's.
While we Americans will likely be chomping down on original-recipe Cadbury creme eggs for a while to come, the changes overseas make me wonder if, or when, a similar recipe redo is coming for Cadbury eggs being sold stateside.
While Hershey hasn't hinted at any changes for the American Cadbury eggs, what I do wonder is this: if the new Cadbury egg is hatching in the U.K., doesn't that mean there's a chance we could see a similar crackdown on the original recipe for U.S. Cadbury eggs, too?
In other words, we better enjoy our dairy milk Cadbury eggs while we can.
Not The First Change For Cadbury Eggs
Cadbury eggs have seen other changes in recent years.
You may recall that Cadbury chocolate eggs sold by Hershey used to weigh 39 grams each, which was the same weight as the U.K. Cadbury eggs.
Since 2006, Cadbury eggs have shrunk down to 34 grams each.
Sure, that means fewer calories per egg — 170 before 2006 versus 150 since. But I wouldn't mind having larger Cadbury eggs. After all, Easter comes around only once a year, right?
As for me, I'll be enjoying my 34-gram dairy milk Cadbury chocolate eggs this year. I taste-tested them (snacked on a ton of them the first day I saw them at my grocery store this year, that is) to make sure they were still the same sweet chocolate eggs I grew up with each and every Easter since I can remember.
Rejoice, my friends. It looks like our favorite foil-wrapped, fondant-filled Easter candy treat is still as sweet and sumptuous as ever here in the U.S.
Kudos to Hershey for keeping the original Cadbury chocolate egg recipe in the United States.
That's all, yolks!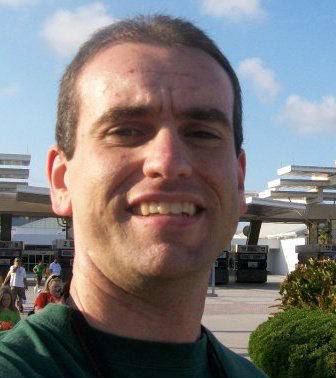 I'm a roller coaster junkie, a weather enthusiast, a frequent traveler, and a numismatist. My love for coins began when I was 11 years old. I primarily collect and study U.S. coins produced during the 20th century. I'm a member of the American Numismatic Association (ANA) and the Numismatic Literary Guild (NLG). I've also been studying meteorology and watching weather patterns for years. I enjoy sharing little-known facts and fun stuff about coins, weather, travel, health, food, and living green… on a budget. I work from home full-time as a journalist, reporter, and author.