This post may contain affiliate links. If you buy thru these links, we may earn a commission at no additional cost to you.
---
The best way to a healthy body is to start cooking healthy meals.
No, you don't have to start all over from scratch.
A few minor changes in how you prepare your food will go a long way toward improving your health.
When you want to cook healthy for a nice change of pace, baby steps will get you where you want to be.
These top 10 healthy cooking tips are a good start:
Cut the salt in half in your recipes.
Avoid cooking spray by using non-stick pans instead.
Steam your foods rather than boil them to lock in nutrients.
Increase your intake of vegetables.
Choose low-fat cheese and skim milk.
Replace other oils with olive oil.
Avoid charred foods because they contain cancer-causing compounds.
Use applesauce, yogurt, or mashed bananas in place of fat in recipes.
Use whole grain flour instead of all-purpose flour.
Replace cookies and cakes with fruit desserts.
More Recommendations For Healthy Cooking
Wean yourself off processed foods, because they are loaded with sodium (salt).
According to Dr. Oz:
Love the taste of salt? If everyone had just 1/2 tsp less per day, we'd prevent up to *99,000* heart attacks each year. Here's the clincher: 80% of our salt comes from processed foods — NOT the salt shaker!
Eating raw, fresh fruits and vegetables ensures that you're getting the most from the nutrients within them.
Freezing is a good way to store all the fresh produce you'll be buying for your healthy diet.  Not all fruits and vegetables hold up well to freezing though.  So you may want to avoid buying too much of the foods that don't freeze well all at once.
Avoiding preservatives and foods that are typically sprayed with pesticides is another health-conscious decision worth making.  There's no reason to wait any longer to start including more organic foods in your diet.
Little tricks like knowing the difference between whole grain and whole wheat are important when you want to get the most health benefit from what you're eating.
The next time you're looking for a snack, skip the cookie jar.  Instead, have a hand full of nuts or a bowl of berries.  Nuts and berries top the list of healthy snacks.  Snacking on a handful of almonds is one of the best ways to include superfoods in your diet.
Check out these frugal ideas for breakfast, lunch, and dinner.
This video provides 10 more tips to help you cook healthy recipes:
Tip For Steaming Vegetables In The MIcrowave
As mentioned earlier, steaming or microwaving fresh vegetables is best — because boiling often removes much of the valuable nutrients.
This video shows how easy it is to steam fresh vegetables in your own plastic baggies in the microwave:
You can also steam vegetables in the microwave on a plate covered with plastic wrap.
Other Ways To Steam Fresh Vegetables
An Interesting Way To Steam Vegetables Without A Steamer
A Summary Of The Many Ways To Steam Vegetables
How To Steam Vegetables Without A Steamer
Steam Vegetables In The Microwave Without Expensive Steaming Bags
Video: How To Steam Vegetables On The Stove Without A Steamer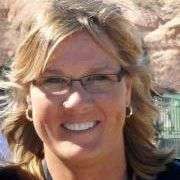 I love my kitchen… and I like to cook. But my #1 requirement is that recipes have fewer than 7 ingredients (or arrive on my doorstep via a food delivery service). My absolute favorite thing about being in the kitchen is trying out new gadgets, cookware, and storage containers! I'm SUPER organized in the kitchen (and everywhere else) and I have every gadget I could possibly need neatly and compactly tucked away until I need it. I share only the simplest recipes (which is great for people who don't like to cook), along with time-saving food tips and cooking tricks (that will save you time and money). When I'm not cooking, cleaning, or organizing my kitchen… you can find me at the corner of Good News & Fun Times as publisher of The Fun Times Guide (32 fun & helpful websites).